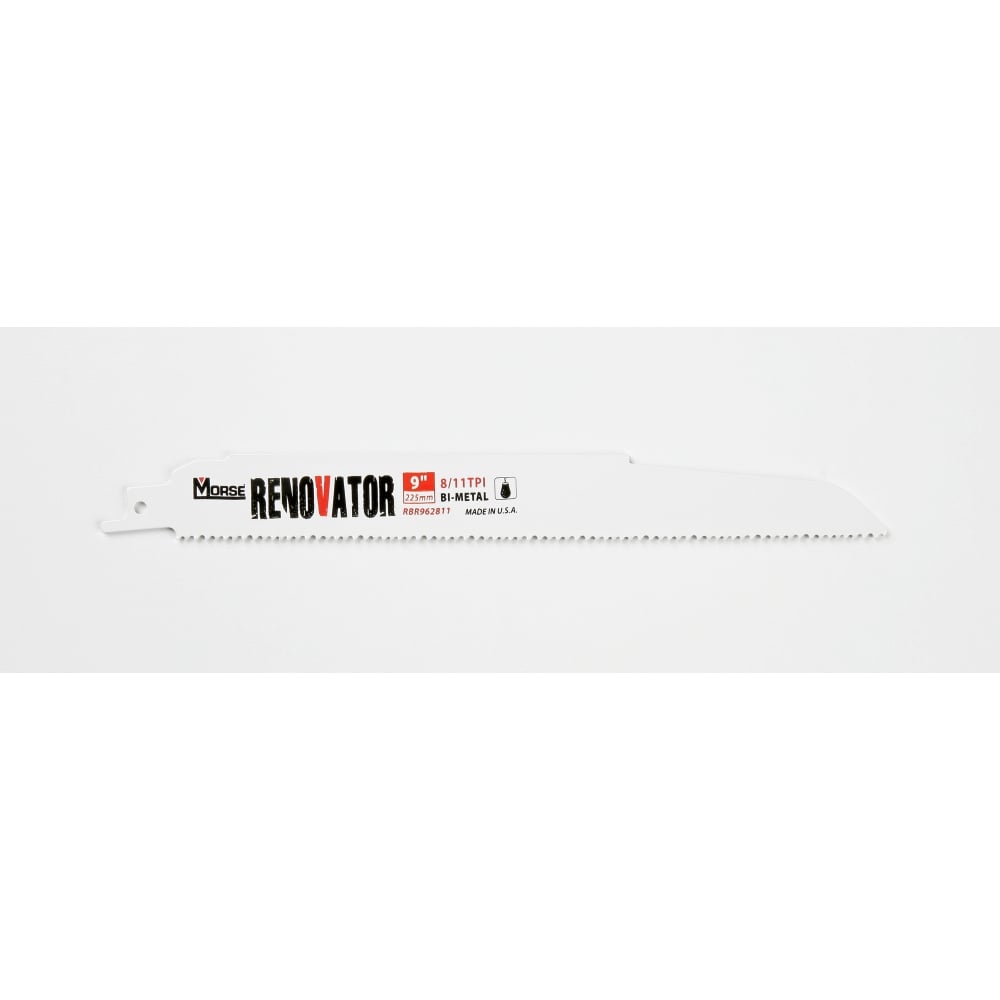 Wood & Metal Cutting - 300mm (12") - 8/11TPI Advanced Edge Power Reciprocating 1.6mm (.062") Saw Blade
£22.30 £26.76 (Inc VAT)
Universal Shank Fitting

- Fits in to virtually all main machines.

Made in USA

- High Quality.

Made in 1" width x 062" thicknesses

- for increased strength for heavier feed pressure.

Morse Bi-Metal Technology

- Has a high heat and wear resistance for longer life.

Tapered blade body

- Best for plunge cutting.

Reinforced tooth design

- High impact resistance.