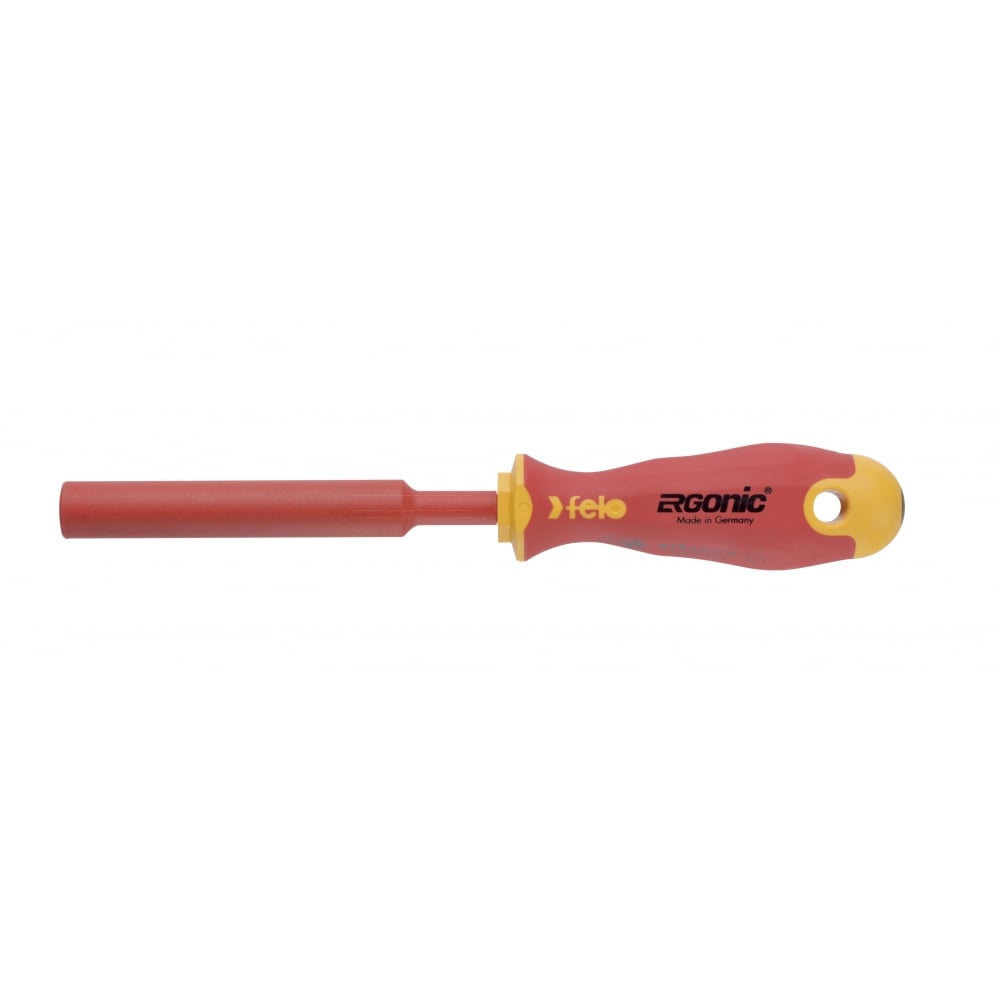 VDE ERGONIC GEL GRIP NUT DRIVERS
£90.00 £108.00 (Inc VAT)
Spring loaded magnet

- Secure hold of nut.

Made in Germany

- High Quality.

15 years warranty

- Reliable.

Superior torque which exceeds DIN and ISO requirements by up to 100%

- High torque.

Manufactured from high grade chrome molybdenum- vanadium steel

- Long lasting.

Worlds 1st gel Grip Handle that adapts to the users hand
- World's most comfortable handle.
Smooth and seamless handle

- maximum comfort.

Individually tested to 10,000V, for safe live working up
to 1,000V, Compliant to IEC 60900:2004, GS tested for safety.

- VDE approved.

Screw symbols on handle cap

- Easy to identify in tool bag.

Anti-roll handle design

- Anti-roll.

Hanging hole can be used to slide another screwdriver in for extra leverage

- Extra leverage.