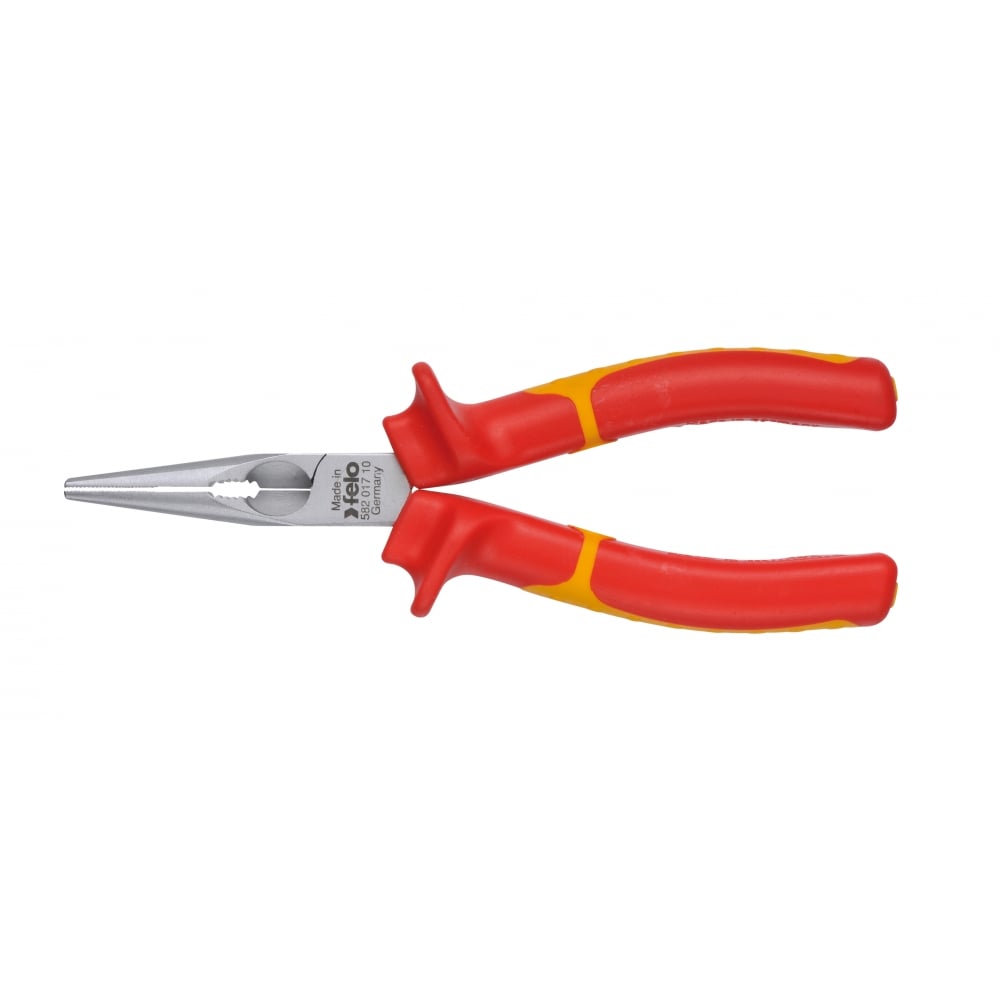 VDE Chain Nose Radio Pliers 170mm
£31.80 £38.16 (Inc VAT)
Made in Germany

- High Quality.

15 years warranty

- Reliable.

Manufactured from high tool steel

- Long lasting.

Ergonomic handle

- Comfortable handle.

Individually tested to 10,000V, for safe live working up
to 1,000V, Compliant to IEC 60900:2004, GS tested for safety.

- VDE approved.

Anti-slip horns

- Safe.

Optimised jaw geometry

- easy, fast smooth cuts.