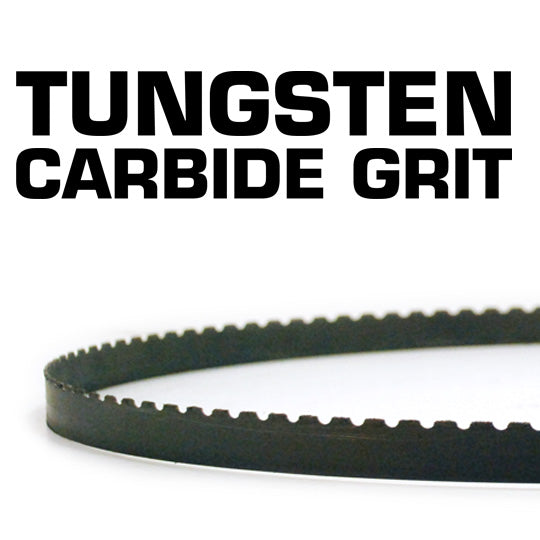 Tungsten Carbide Grit Bandsaw Blades for cutting Abrasive materials 20mm x 0.80mm (3/4" x 0.032")
£97.20 £116.64 (Inc VAT)
20mm (3/4") Width
0.80mm (0.032") Thickness
Tungsten Carbide Grit –

High wear resistance.

No teeth –

Can cut in both directions to extend blade life. 

Gulleted –

For cutting 6mm plus, as it reduces heat build-up.
Applications: Tires, Rubber, Composites, Fibreglass, Cast Iron, Graphite, Cable, Brick, Wire rope & Hardened steel up to 65 HRc.

Product FAQs
Please contact us with any questions you have about this product.