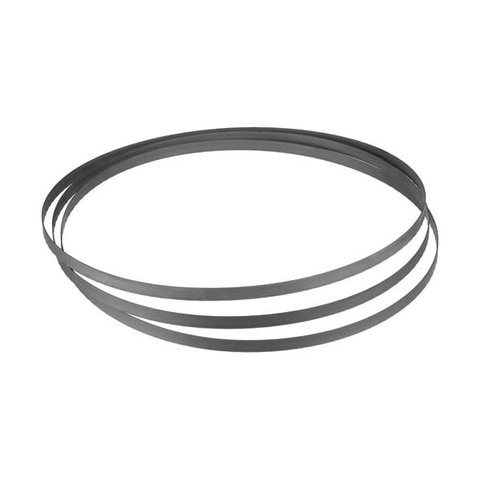 The Morse Achiever Bi-metal Production Bandsaw Blades 34mm x 1.10mm (1-1/4" x 0.042")
£25.60 £30.72 (Inc VAT)
For people who want to run their M42 blades at higher feed pressures and find their standard M42 breaks on the backer. 
34mm (1-1/4") Width
1.10mm (0.042") Thickness
Featuring a proprietary HSS tooth -

for increased blade life in large solid sections due to higher heat resistance than M42

High Chrome & Moly Steel Backer –

Exceptional long fatigue life to reduce premature breakage, and can run at higher feed pressures

M K Morse engineered spring steel backer

- additional rigidity for straighter cuts


Applications:  Aluminium, Brass, Copper, Carbon Steels, Alloy Steels, Mold Steels, Tool Steels and Stainless Steels.
 Product FAQs
Please contact us with any questions you have about this product.