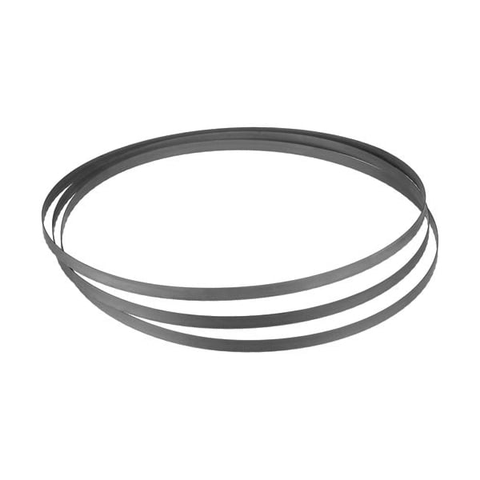 Tungsten Carbide Tipped (TCT) General Purpose Bandsaw Blades 54mm x 1.60mm (2" x 0.063") - 0.75/1TPI
£108.00 £129.60 (Inc VAT)
Our general purpose tungsten carbide tipped bandsaw blades have been designed specially for alloy steel and stainless steel applications for exceptionally long life.


54mm (2") Width
1.60mm (0.063") Thickness
0.75/1 tpi
700-1400mm cutting range
Sub-micron grade carbide tips -

Higher wear resistance.

Triple chip ground carbide tips -

Smooth surface finish.

High Chrome & Moly Steel Backer – Exceptional long fatigue life to reduce pre-mature breakage.


Applications: Wood, Aluminium, Carbon Steels, Alloy Steels, Mold Steels.
 Product FAQs
Please contact us with any questions you have about this product.