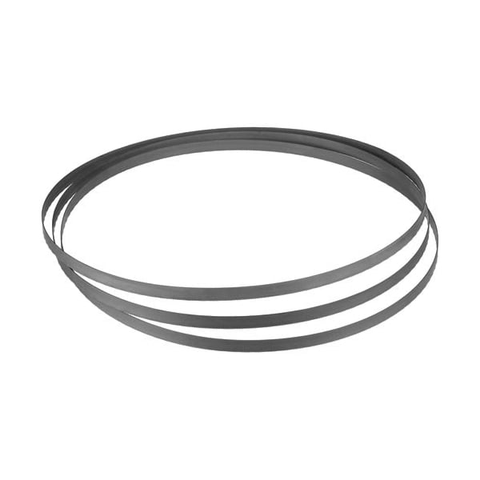 Tungsten Carbide Tipped (TCT) General Purpose Bandsaw Blades 34mm x 1.10mm (1-1/4" x 0.042") - 3/4TPI
£111.60 £133.92 (Inc VAT)
Our general purpose tungsten carbide tipped bandsaw blades have been designed specially for alloy steel and stainless steel applications for exceptionally long life.


34mm (1-1/4") Width
1.10mm (0.042") Thickness
3/4 tpi
80-150 mm cutting range
Sub-micron grade carbide tips -

Higher wear resistance.

Triple chip ground carbide tips -

Smooth surface finish.

High Chrome & Moly Steel Backer – Exceptional long fatigue life to reduce pre-mature breakage.


Applications: Wood, Aluminium, Carbon Steels, Alloy Steels, Mold Steels.
 Product FAQs
Please contact us with any questions you have about this product.