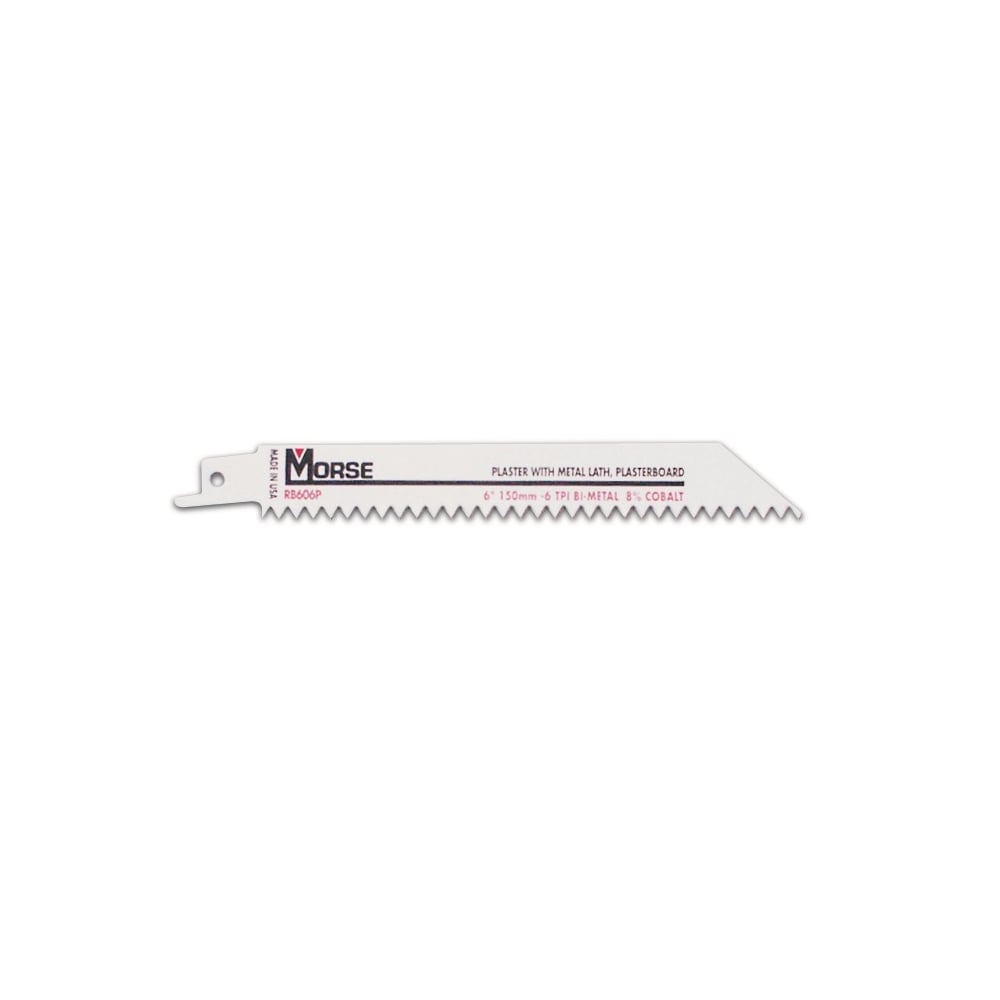 Plaster Cutting - 150mm (6") - 6TPI Plaster Reciprocating 0.9mm (.035") Saw Blade
£12.70 £15.24 (Inc VAT)
Special V shaped tooth

- Cuts in both directions with a smoother cut finish.

Universal Shank Fitting

- Fits in to virtually all main machines.

Made in USA

- High Quality.

Morse Bi- Metal Technology

- Has a high heat and wear resistance for longer life.

Made in 0.050" thicknesses

- 0.050" for increased strength for heavier feed pressure.