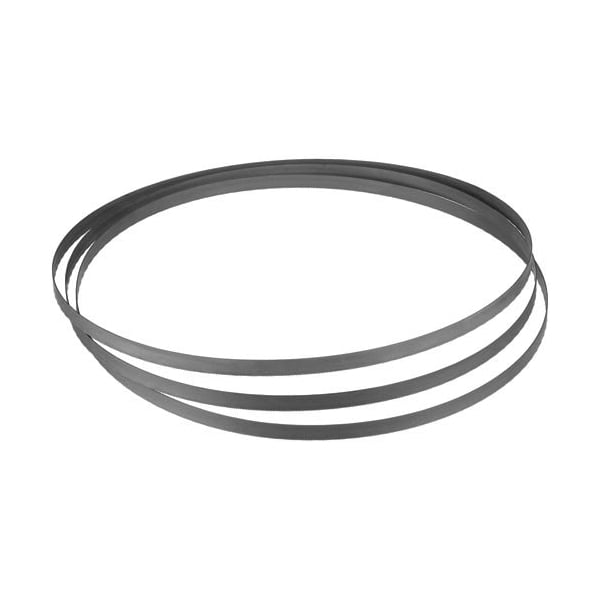 MTX Bi-Metal Multi-Purpose Bandsaw Blades 13mm x 0.65mm (1/2" x 0.025")
£17.20 £20.64 (Inc VAT)
Found to outperform our competitors M42 and very cost efficient.
13mm (1/2") Width
0.65mm (0.025") Thickness
Available in multiple tpi's - please select from the drop down menu.
M31 Steel -

More forgiving than M42 so perfect for general cutting where either profile, thickness or material is changed 

regularly

Made in USA -

High Quality

Featuring a proprietary HSS tooth

-

For increased blade life

HSS Teeth & Spring Steel Backer -

Can run double the feed of Carbon, cuts smoother and can last 10 times longer as well.
Morse Bi-Metal Technology -

Has a high heat and wear resistance for longer life

Variable pitch blades give reduced sawing harmonics

- less vibration which increases life and also makes them quieter. 


Applications:  Aluminium, Brass, Copper, Carbon Steels, Alloy Steels, Stainless Steels
 Product FAQs
Please contact us with any questions you have about this product.