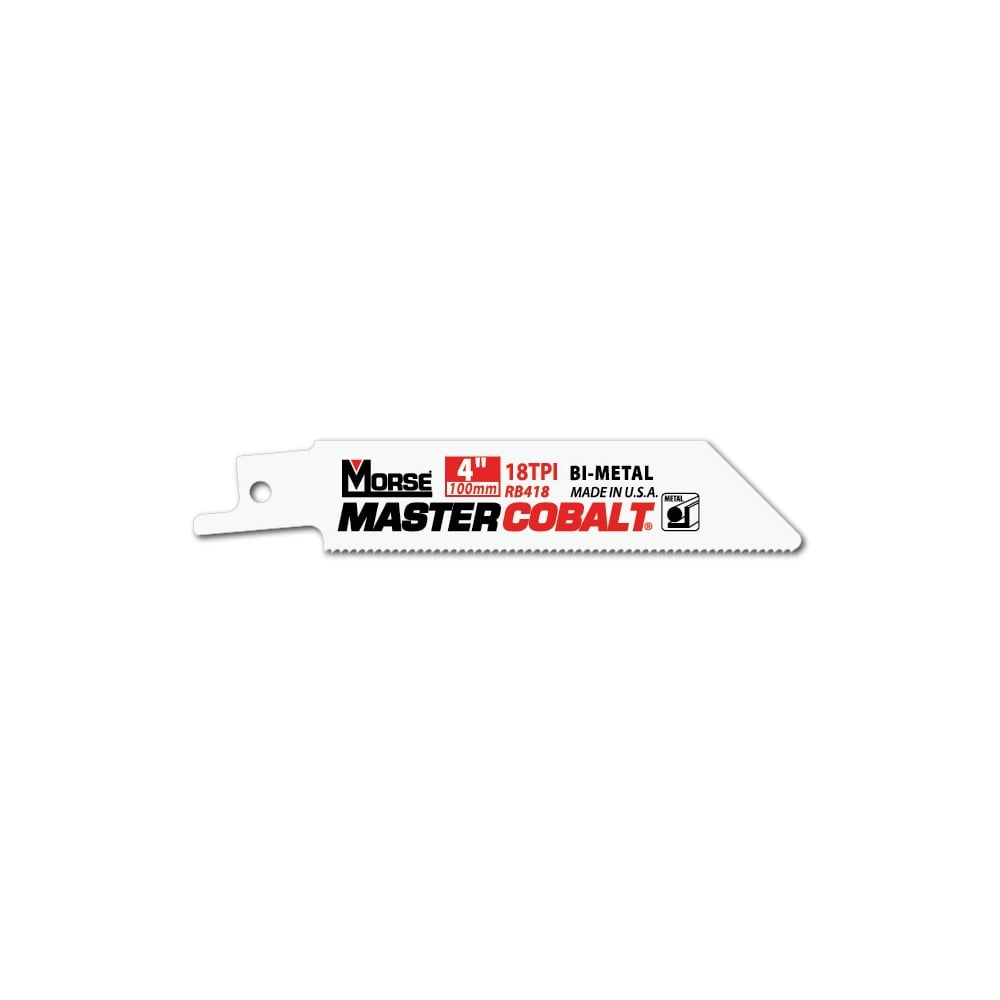 Metal Cutting - 100mm (4") - 14TPI Master Cobalt Reciprocating 0.9mm (.035") Saw Blade
£8.50 £10.20 (Inc VAT)
Universal Shank Fitting

- Fits in to virtually all main machines.

Made in USA

- High Quality.

Morse Bi- Metal Master Cobalt Technology - High heat and wear resistance

- lasts up to 3 times longer than other brands!

New Tang Angle

- For faster smoother cuts.

New Tang Hole

- For easier, faster fit.

Available in 0.035", 0.042" & 0.050" thicknesses

- 0.035" for flexibility, 0.042" & 0.050" for increased strength for heavier feed pressure.