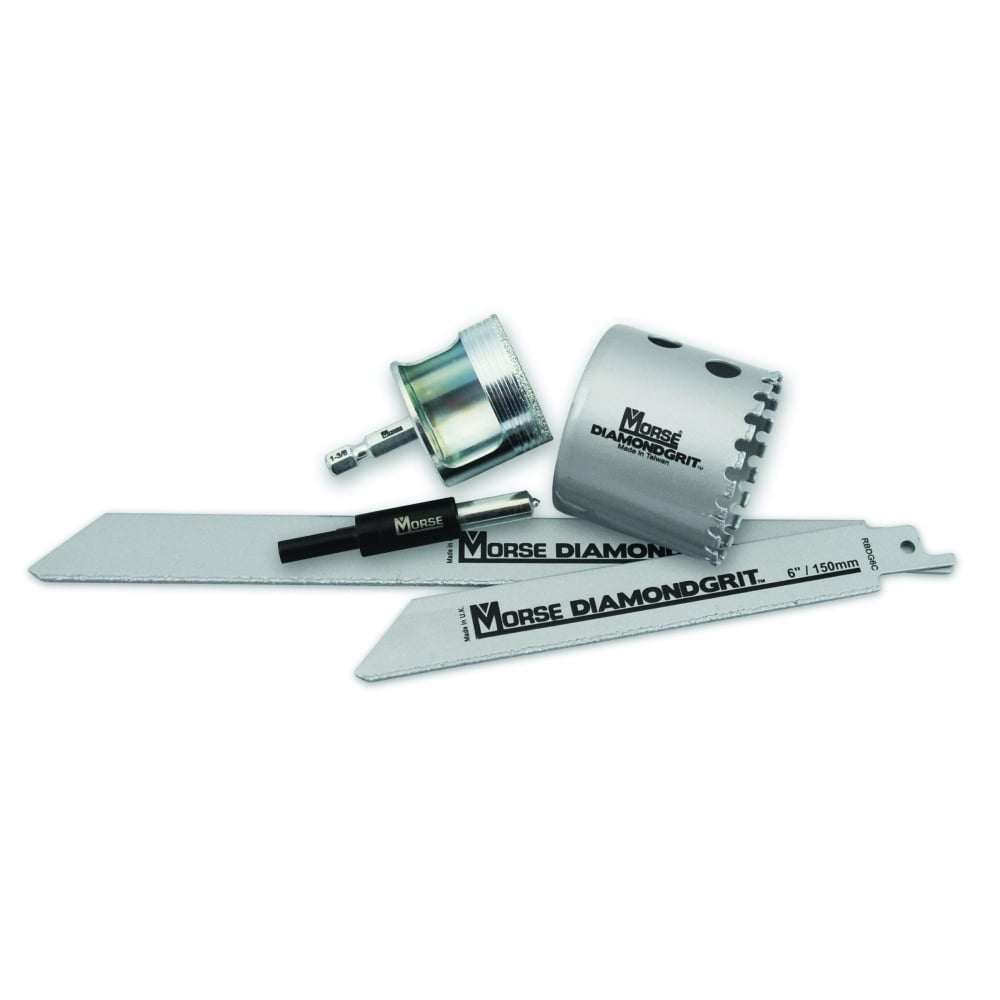 Diamond Grit Reciprocating Saw Blades
£19.70 £23.64 (Inc VAT)
Made with industrial diamond grit

- Provides high wear resistance & long life.

Thin kerf

- Faster cutting and more holes in less time.

Applications
For cutting porcelain, marble, ceramic tile, granite, slate, soft wood, glass, cement board siding, cast iron and fibreglass.
Tool Tip
No teeth means this saw can cut in forward and reverse
= Longer life!