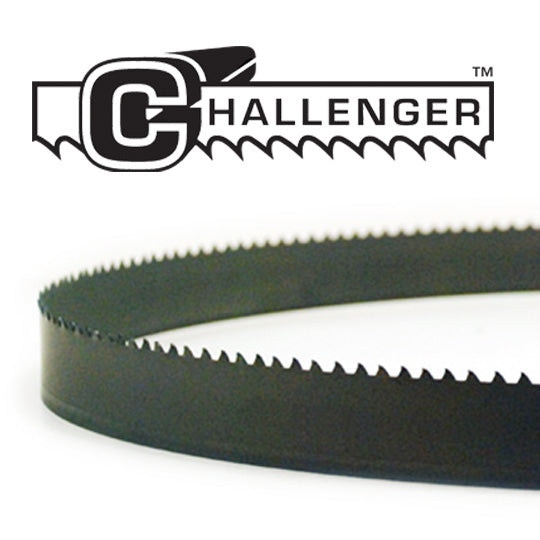 Challenger Bi-Metal Structural Bandsaw Blades 67mm x 1.60mm (2-5/8" x 0.063")
£80.40 £96.48 (Inc VAT)
Our Challenger bandsaw blade is soecially designed for cutting structural steel.
67mm (2-5/8") Width
1.60mm (0.063") Thickness
Available in multiple tpi's - please select from the drop down menu.
Special tooth profile for cutting structural materials
Reinforced tooth design –

For extreme durability & Increased Blade Life.

Unique patented tooth set & pitch –

Reduces vibration and harmonic levels, & equalizes chip load capacity.

Unique patented tooth profile & set –

to help increase blade life in interrupted cut profiles, and reduce pinching.

Featuring a proprietary HSS tooth – For increased blade life.


Applications:  Structural Steel, Bundles, Angles, I-Beams, Low Alloy Steels, Carbon Steels A36 and Tubes.
 Product FAQs
Please contact us with any questions you have about this product.