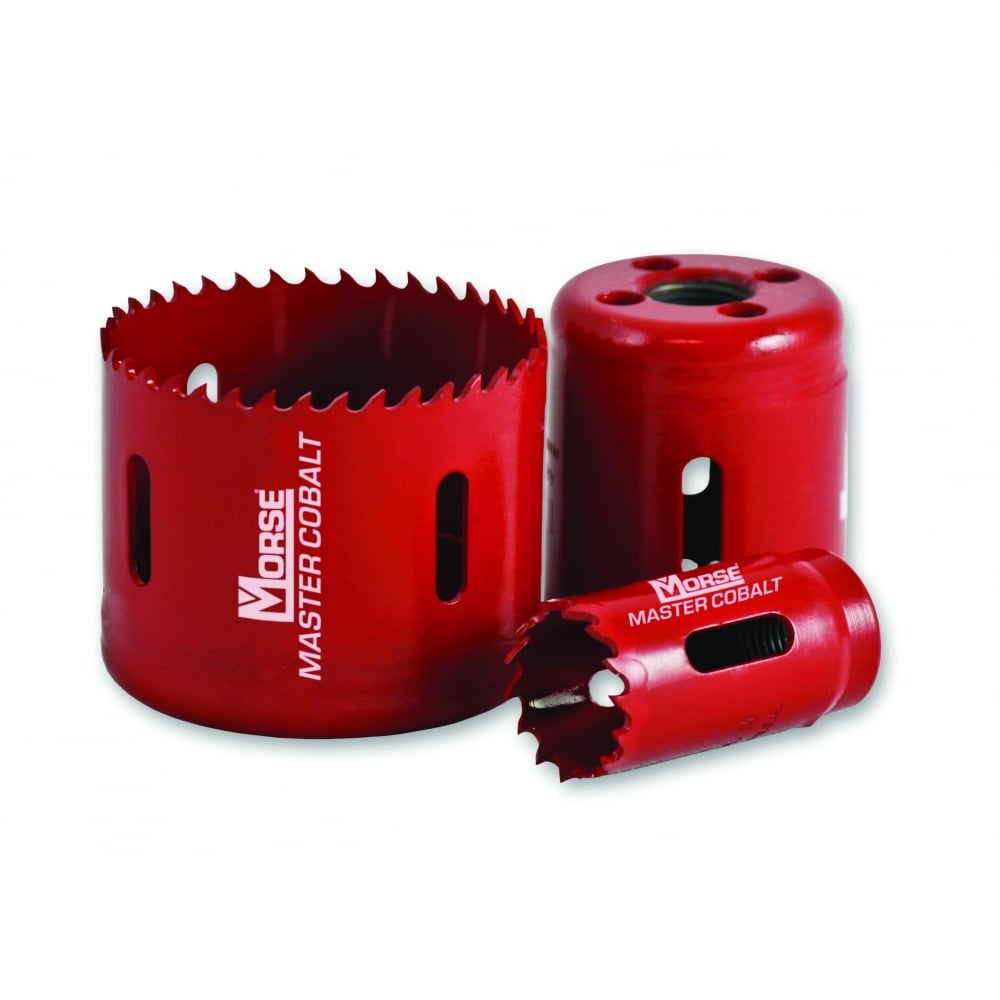 Bi-Metal Master Cobalt 20mm AV Hole Saw - Pack of 25
£150.00 £180.00 (Inc VAT)
Made in USA

- High Quality.

38mm (1-1/2") cutting depth.
Special 5 Vari Variable Pitch

- Smooth cutting action.

M3 high speed steel cutting edge wire and tough fatigue resistant backer

- Long life Hole Saw.

Pressed cap

- Is able to take punishment and abuse while being lighter and therefore easier to manoeuvre than

our competitors.
Positive rake tooth

- Better chip clearance.

Applications
For cutting any machinable metal, including Stainless Steel, wood, nail embedded wood and plastic.