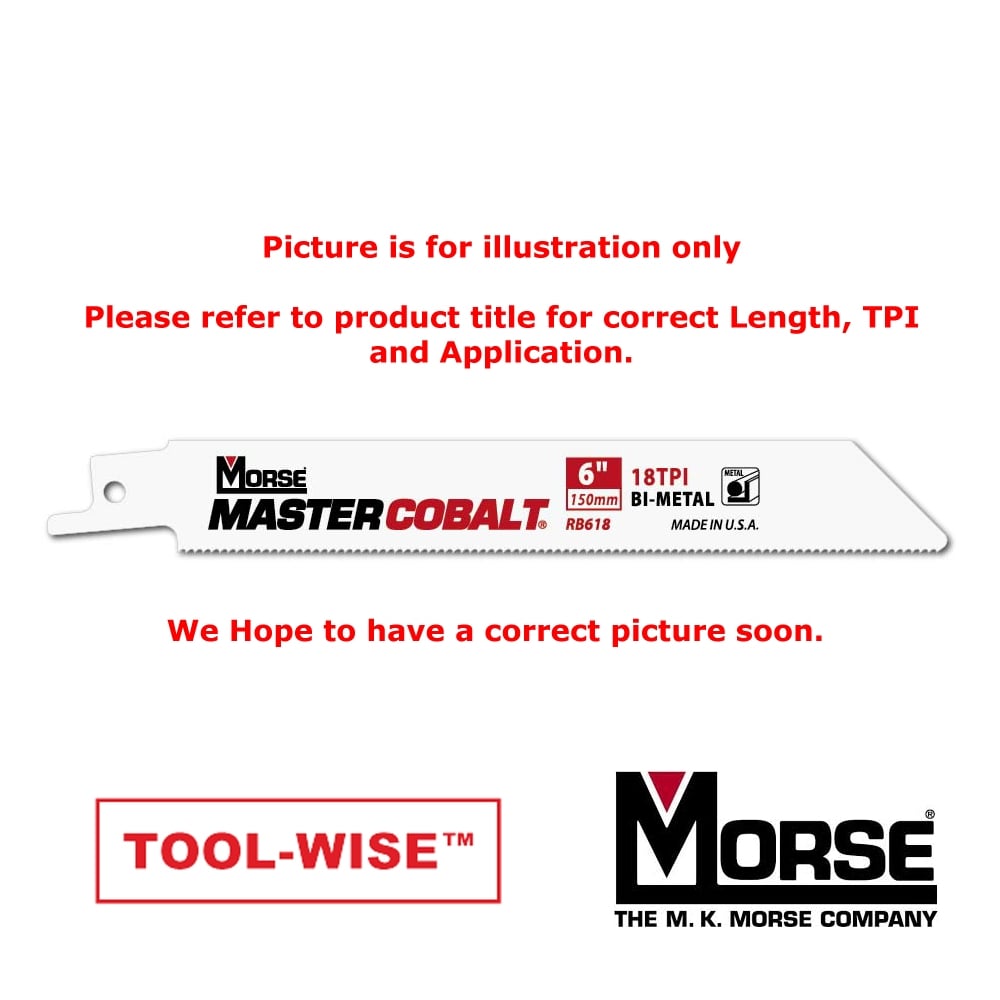 Automotive Extraction Cutting - 300mm (12") - 10TPI FIRE & RESCUE Reciprocating 1.6mm (.062") Saw Blade
£23.10 £27.72 (Inc VAT)
Universal Shank Fitting

- Fits in to virtually all main machines.

Made in USA

- High Quality.

Made in 7/8" width x 0.062" thicknesses

- for increased strength for heavier feed pressure.

Tapered blade body

- Best for plunge cutting.

Reinforced tooth design on 6 TPI with compound relief

- High impact resistance.

Positive rake angle on 0.050" x 6 TPI blades

- Faster cuts & better chip clearance.

Morse Bi- Metal Technology

- Has a high heat and wear resistance for longer life.