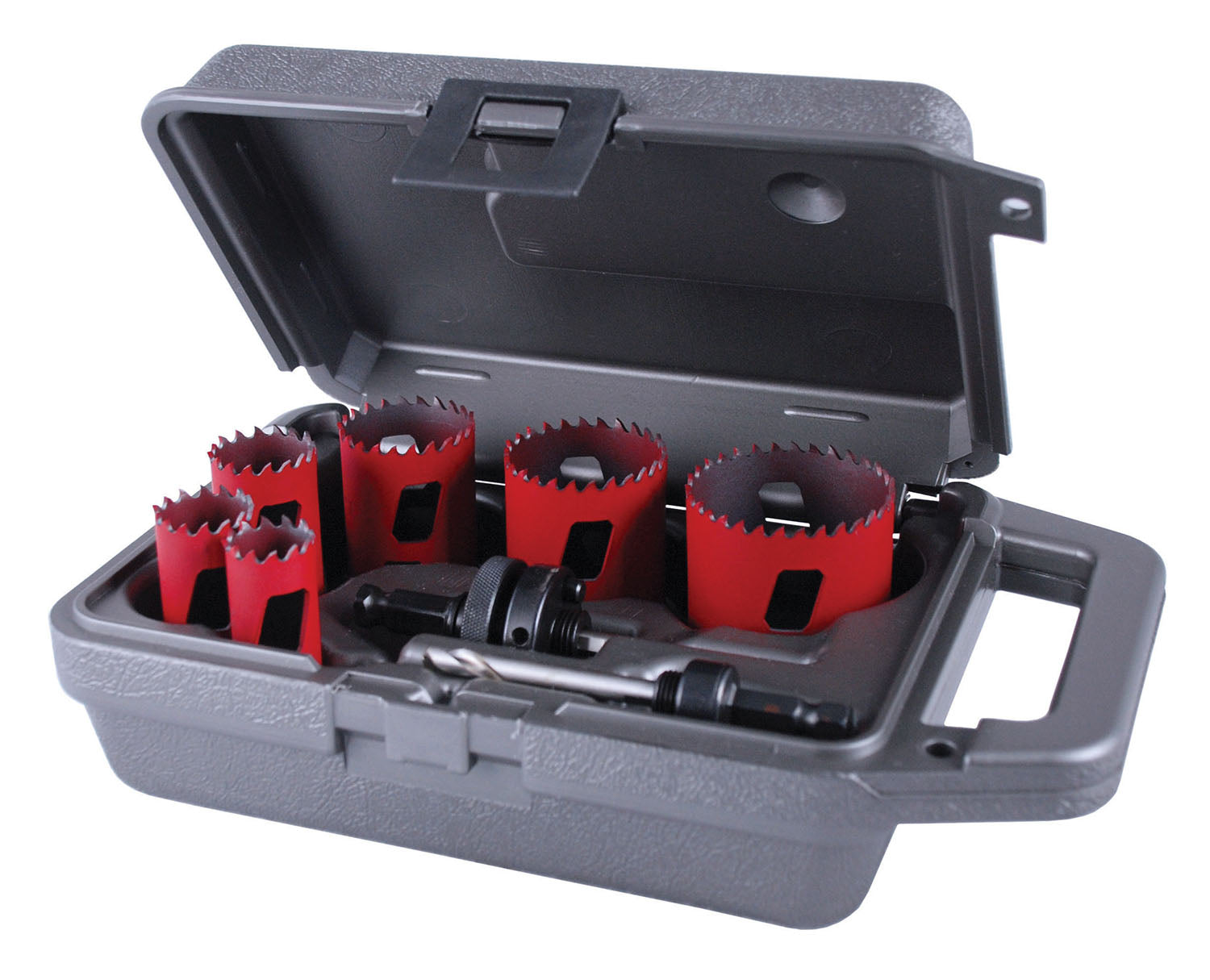 8 Piece "Plumbers" Bi-Metal MHS Hole Saw Kit
£91.90 £110.28 (Inc VAT)
Kit Contents
Contains one each of the following hole saw sizes

- 19mm, 22mm, 29mm, 38mm, 44mm, 57mm.

Pack Contains Below Arbors

- MA46PS, MA44.
 Features and Benefits
Made in USA

- High Quality.

49mm (1-7/8") cutting depth.
 

- Smooth cutting action.

8% cobalt M42 high speed steel cutting edge wire and tough fatigue resistant backer

- Long life and faster cut

NEW Patent pending set tooth design

- Better chip clearance and smooth cutting action 

NEW Cap

- Is able to take punishment and abuse while being lighter and therefore easier to manoeuvre than our competitors.

NEW Exterior coating 

 

 - reduced friction and give more efficient cutting performance

Heavy duty 1.3mm wall

- stronger body, increased durability

NEW Side slot

- Easier slug removal
Applications: For cutting any machinable metal, including Stainless Steel, wood, nail embedded wood and plastic.