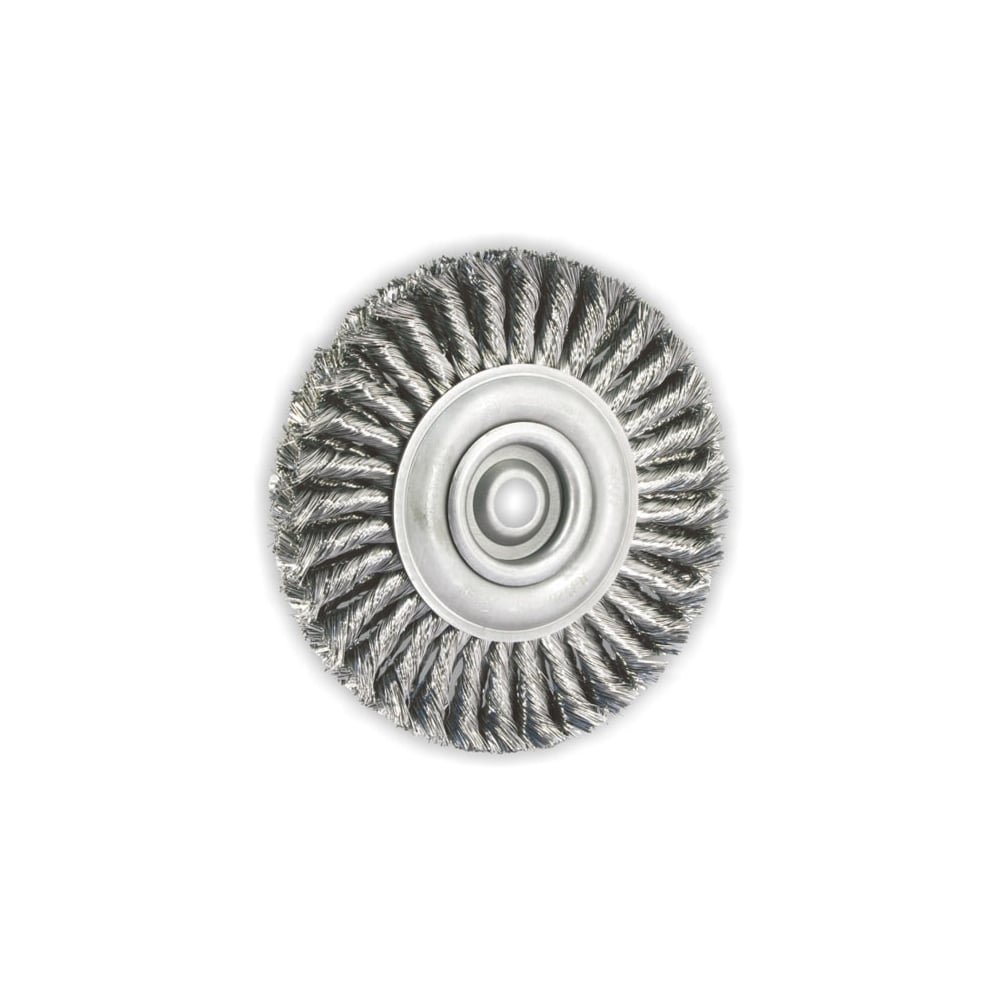 115mm Twist Knot Wire Wheels - Stainless Steel
£23.00 £27.60 (Inc VAT)
The twisted knots make it an aggressive brush & suitable for heavy duty applications.
115mm Diameter
0.50mm Stainless Steel
12mm Face Width
Available in M14 and 22.2mm Bores
High density steel wire

- High resistance to wear.

Ideal for finishing of seam welds, deburring & mechanical pickling.
For use with Bench grinders.