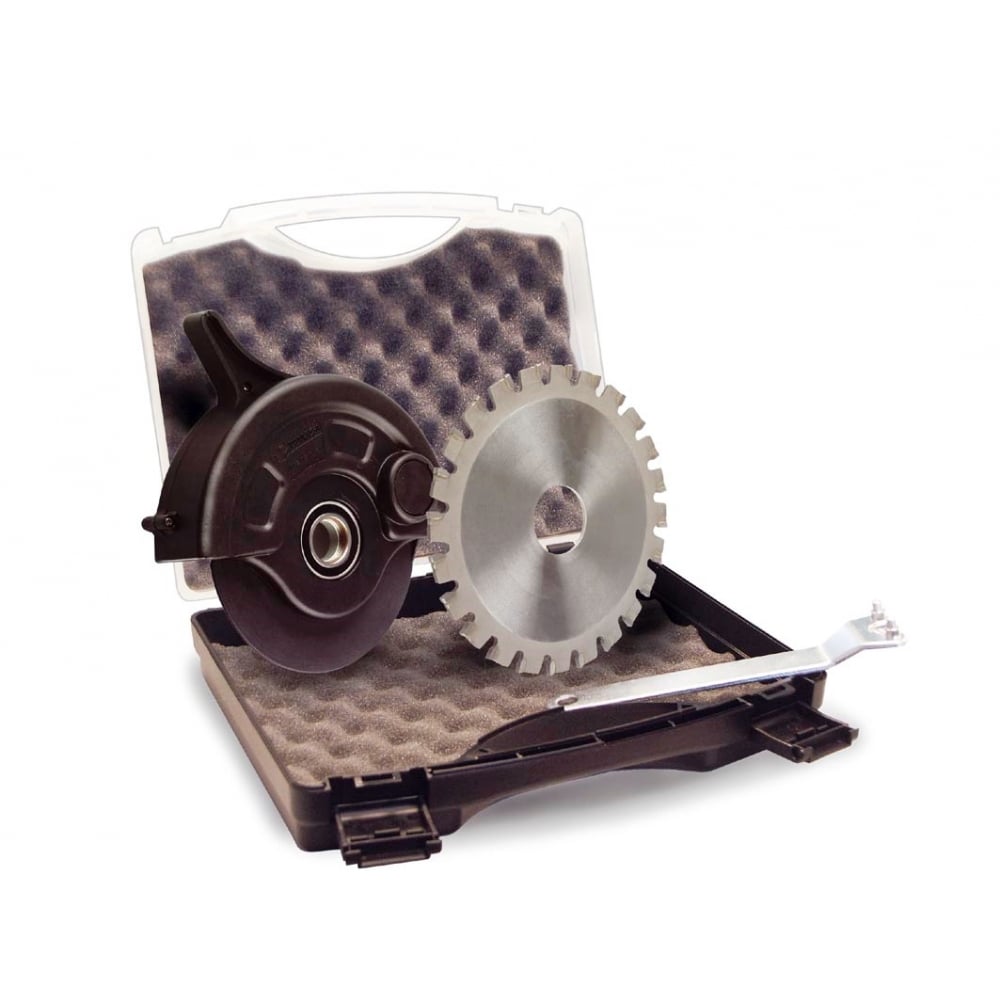 115mm (4-1/2") Safe Saw Universal Set
£51.40 £61.68 (Inc VAT)
The Safesaw system allows any 4-1/2" or 9" angle grinder into a universal circular sawing machine.
For cutting:- wood, plastics, sheet metal, mild steel, aluminium and nail embedded wood, using a Tungsten Carbide Tipped (TCT) blade.
3mm cutting depth in machinable metals.
4mm cutting depth in hard plastics.
The specially designed guard will only allow two handed operation therefore

- making the Safesaw, safe.

The kit contains everything you need to use the Safesaw

- except the angle grinder.