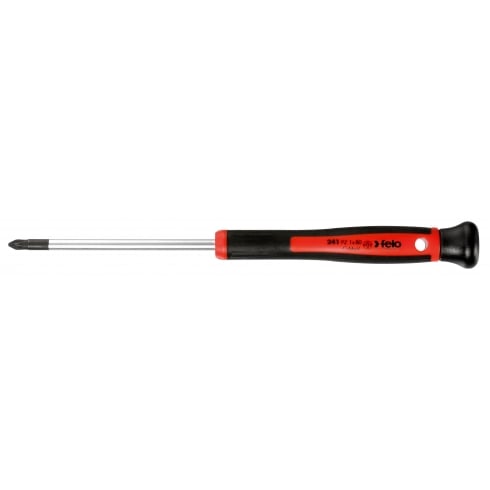 Precision Screwdrivers
£3.60 £4.32 (Inc VAT)
Made in Germany

- High Quality.

15 years warranty

- Reliable.

Superior torque which exceeds DIN and ISO requirements by up to 100%

- High torque.

Manufactured from high grade chrome molybdenum- vanadium steel

- Long lasting.

Soft grip handle

- Comfortable handle.

Anti-roll handle design

- Anti-roll.

Hanging hole can be used to slide another screwdriver in for extra leverage

- Extra leverage.

Freely rotating cap

- Easy to use with minimal friction.

Precision machined black tip

- Exact fit & damage free screwing.